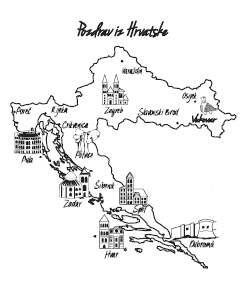 Vrecka by IR-GO© is a brand of paper bags with special design for different economic branches. Currently we are offering 3 dimensions of brown Kraft paper bag without handles for souvenir shops with Croatian map motive:
12×19 cm (for magnets and postcards)
17×32 cm (for plates, (note)books…)
25×39 cm (for t-shirts, binders…)
There is a "Greetings from Croatia" sign on the back of the bag in 8 foreign languages.
Feel free to contact us and follow us for new future designs.